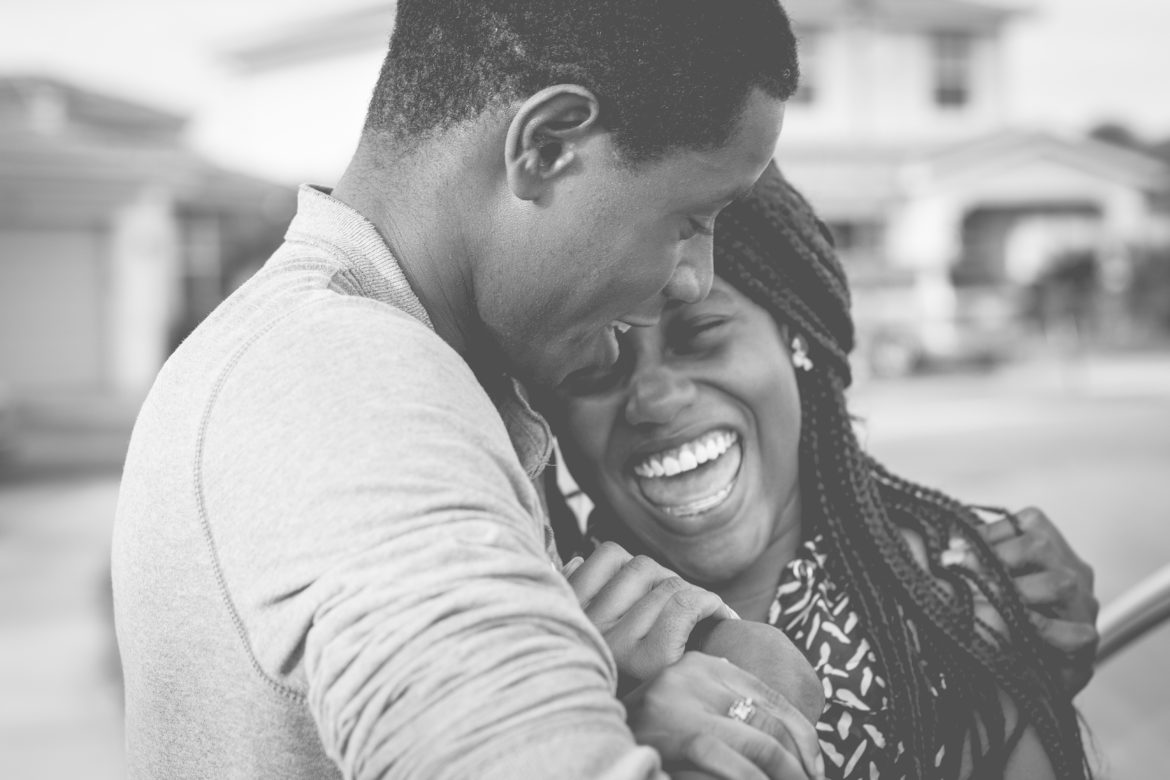 BOY MEETS GIRL
"You know what will happen if anyone finds out about this, right?" Yomi asked, his bloodshot eyes staring straight into mine as his pocket radio mildly played the famous Michael Jackson track – Billie Jean. I was one week shy of my 7th birthday anniversary and he was a distant cousin attending the University adjacent my street. My mother had brought him home one night, explaining that his parents were involved in a fatal automobile crash and it was our duty as born-again Christians to assist the needy. Sadly, she didn't know the first thing about Yomi's needs.
"You will cut my tongue and sell it to the butcher" I answered, fearful of the admonishing of a belt which usually followed if I failed to answer correctly. He chuckled and gave me a pat on my back. I smiled sheepishly as I picked my clothes from the floor and ran out of the room.
All those years, I never understood why my mother did not worry that I was so scared of the dark or why she showed no meaningful concern for my incessant crying whenever she asked Yomi to help with my homework. Perhaps, she should have noticed that I experienced a lot of pain whenever I urinated. But she didn't and so my struggle continued – year after year. It took me a long while to realize that my mother was only a simple-hearted, inattentive, religious woman and Yomi, a crazy paedophile who should have been locked away the minute he was born.
On my birthday, seventeen years later, many things had changed. A strong woman who had learned to put her pain to meaningful use, I was a graduate of Covenant University and an alumnus of the New York Film Academy where I learnt professional photography. I had also started running social media campaigns against child abuse and domestic violence. However, as I walked the very lonely roads of Festival Avenue some minutes before midnight, I realized that my nausea for men wasn't the only thing that hadn't changed about me – I was still scared of the dark! My car had broken down earlier that evening on Third Mainland Bridge on my way back from my Ikeja City mall where my friends and I met after work to have lunch and see Black Panther. Save for the unexpected failure of my vehicle, I had the most exhilarating outing in years.
"This is why I didn't want to come to the mainland. You know I don't drive at night!" I said to Kikelomo over the phone, giving off a subtle edge of accusation and entitlement as I complained about the situation with my car. She reluctantly accepted to drop me off at the gate to my estate at Friends Colony, before driving down to her apartment at Ajah. The noise from the crickets and the tadpoles in the gutters frightened me as ugly thoughts from my childhood crossed my mind. I quickened my pace and began to mutter, 'The Past is dead' as though trying to convince myself of its truth. Some minutes later, I noticed bright headlights from a car flashing and approaching me from behind. I reached into my pocket for my pepper spray, breathing heavily and trying to ignore the palpitations of my heart. I turned my head slowly, peering through the window of the red Chevrolet that pulled up beside me. I noticed a dark masculine frame in the driver's seat as I scanned the vehicle. After a few seconds, the driver wound down and stretched his neck – and then his entire torso – out the window to say – "Hi Valerie! My name is Ayo. Do you need a ride?"
Standing mute, I tried to observe his features, inevitably inhaling some of the perfume that escaped with the cool air emanating from his car. I noticed his tired grin, starched long sleeve shirt folded up to his elbow and loose collar buttons – evident of someone who had been exhausted from a long day of work or perhaps Lagos traffic.
I returned the smiled, surprising myself with the degree of courtesy I showed to this young stranger who happened to know my name. "I stay just across your street and I thought you could use some help" he continued, still smiling and revealing the gap between his two front teeth. A part of me wanted to step into the vehicle or at least refuse the offer politely, however, I couldn't seem to utter a word. Suddenly, as one abruptly released from an enchantment, I pulled off my heels and started to run through an unusual route, only stopping to catch my wig when it slid off my head and turning intermittently to see if he was following me. On getting home, I took a cold bath and lay in my bed, inattentively staring at my ceiling fan as it whirled.
Weeks later, I found myself occasionally thinking about that night and the stranger who offered me a ride. These thoughts were often times accompanied by a weird lightness in my stomach and tightness in my chest that increased my heart rate and almost took away my ability to breathe. After much thought, I decided to ask my neighbour, Chioma if she had ever seen him around.
"Oh! That dark guy that drives a Chevrolet?" she said, beaming with a smile. "Tall. Fine like this?" she continued, confusing me with her gesticulations and facial expressions.
"He has a gap between his front teeth shey?"
"Aha!" I exclaimed, pointing at her and nodding with the kind of satisfaction I enjoyed after having a fantastic meal.
She giggled, sitting up and reaching for her glasses.
"He lives somewhere on the next street and works at that Tech company – the one at that Chevron side." I listened attentively, as though conducting an interview for a research paper.
"He's a nerd though. Hardly speaks to anyone. But I see him at Blue 24 on the weekends. He plays the bass guitar there sometimes."
"Why do you care though?" She asked, squinting at some cashew nuts just before throwing them in her mouth. "Hope you don't intend to start a campaign against him sha?"  She laughed, rolling her eyes.
I shrugged, "Nothing really. To be honest, it's not like I care. I just wonder sometimes if I could have reacted better, you know – been more civil. That's all."
Two months after the incident, I was hosting a meeting for potential investors in a domestic violence campaign I was running, so I decided to get them lunch from a restaurant close to my office. After placing my order, I took my sit at a table, waiting for the takeouts when I saw a familiar face approaching the counter. I froze for a moment and I could swear that my blood stopped rushing – except that I was still alive. It was Ayo! He was wearing a red polo and grey chinos, his afro accentuating the shape of his face. He looked a lot better than he did the night we first met, making Chioma's description of tall and fine more apparent to me.
I let my breath out slowly through my teeth and attempted severally to get up albeit the only thing I was actually doing as I helplessly stared at him was chewing my nails like my life depended on it. I wanted to speak to this familiar stranger – with everything in me – to ask how he knew my name, why I wasn't nauseated by him, or why I had a different feeling in my gut about him. Soon enough, our eyes met and I was forced to walk across the room to where he stood.
"Hi AY! What are you doing here?" I asked, calling his name with an unoriginal familiarity and trying to avoid his eyes.
He started to chuckle, then laugh so hard that he began to cry. I joined him and we stood there, laughing for minutes without saying a word, both aware of the cause of our uncontrolled laughter – my comical and uncivil behavior at our first encounter.
He paused suddenly and said, "You look very well" in a way that said, 'Relax Valerie, we are cool'.
Ignoring the compliment, I held my face in my palms then gave a mild smile, sighing and hoping that I did not look as embarrassed as I felt.
I noticed the gleam of admiration in his eyes as he said, "I follow your campaigns closely on Instagram. It's a really great thing you're doing, helping people who don't have a voice."
I managed to whisper an unemotional 'Thank you' in acknowledgement of his compliment.
"I have to get back to work now for a meeting at 2pm" he said, looking at his watch and tipping the waiter as he took his food.  "But I really hope we can get to have a proper conversation someday." He continued, scratching his head.
I tittered.
He had started walking towards the door when he stopped to ask, "Would you like to go out to lunch sometime next week?"
I giggled again, nodding in agreement to my first date with a male that was not about business.
 "Great! I'll send you a DM to fix a suitable time", he said, turning finally and heading for the door.
I felt a twinge of happiness as I watched him leave, grinning and hoping that he would actually send me a message.