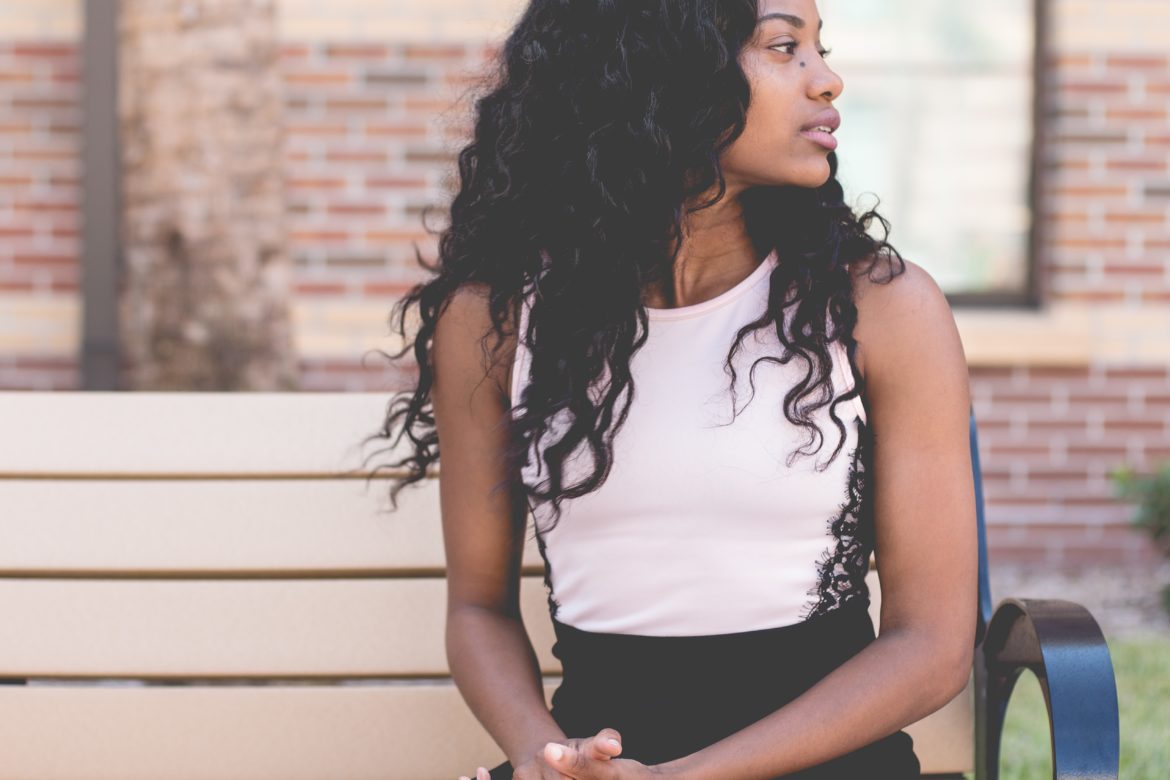 REBOUND: A Fleeting Affair
*First published in the Kalahari Review
Still sweating profusely from her early morning work out routine, Toke sank into her white leather cushion chair. Her gold braids were firmly styled in the shape of a doughnut and she was wearing her purple and black sportswear; ears plugged, inattentively listening to Tatiana Manaois's 'Like you' track for the umpteenth time. She heaved a sigh, then picked up her diary; a worthy companion as it had proven to be. By 6 pm today, it will be one year, two months and 10 days since misery first crept into her life. She flipped through the pages of the fancy yellow book as she muttered something underneath her breath that seemed to be a curse. Suddenly, she stopped and bit her lower lip, attempting in futility to hold back the tears that threatened to flood her eyes. She dreaded what she was about to read:
4th January 2017 – 12:00am
"Dear diary, today is the worst day of my life. Fate has a way of springing ugly surprises when we least expect. I've been holding on to my phone for so long. I've been waiting, hoping, wishing that he'll call. To explain. Or even lie – that I was reacting to my medicine and merely hallucinating when I caught him and Oyinkan naked on my bed. But it's midnight already and he hasn't even called. I can't believe this. I'm breaking apart. My heart is bleeding. Why Oyinkan? Why my junior colleague? Jide has ruined me…."
As she read on, she started to cry. First in soft gasps, then in intense deafening screams. She fell from the chair, face to the floor as she cried all the more. "Every man I've ever loved has disappointed me!" She screamed, flinging her shoes as though the one responsible for her misfortune was standing before her.
For the first few weeks after her heartbreak episode, she pretended to herself that she and Jide were still recklessly in love. She diligently planned their weekly date nights, ordering Chinese from his favourite restaurant every Thursday evening, just like old times. She set the table and lit the candles, only that she was the only one who came to dinner. However, this helped her stay alive somehow. Toke only stopped holding those unilateral dates when Femi walked into her life.
Two months after her break up, everything she owned still reminded her of Jide; she would even sometimes smell his perfume in her living room. So she decided to take a trip to Ghana to get a breath of fresh air. While attempting to pay for her flight ticket, her account was debited and no ticket was generated for her. She called the airline customer care repeatedly to no avail and thereafter decided to get down to their head office to rectify the problem, right after giving them a piece of her mind. She had started to rage already from the door of the reception, screaming at the top of her voice and venting every iota of unutilized anger in her soul. The receptionist pleaded continuously, but she wouldn't have it. Well, not until the manager came down to handle the situation. He was a dark skinned middle aged man, about 6ft and some extra, with hazel eyes and thick hair. She noticed his British-African accent as he said, "Madam, we apologize for the discomfort. We're currently experiencing some technical difficulties but it will be resolved as soon as possible". It was at this point that she went numb. His voice was very unique. There was a smooth depth to it that said, 'Not to worry, I've got everything under control.'  She could stand there all day and listen patiently to him talk about the difficulties they were facing and how they intended to resolve them. She wanted to tell him to forget about the ticket and the money, but she knew instantly that it would be a silly thing to do. He must have noticed her elongated stare as he gave a knowing grin and introduced himself. 'Femi Adelegan', he said as he stretched forth his right hand for a handshake. She caught herself and stuttered embarrassingly, 'O…ofcourse! Course!', taking his hand gently.
She stopped by the office daily until the issue was rectified. When she returned from Ghana, both of them started out having lunch, then dinner and eventually breakfast – in bed. It should have been a fling, but she was enjoying it too much. The rate at which everything was consuming her and easing her pain was phenomenal. And the sex! It was far better than anything she had ever had or even seen in movies. He had a soft and skilful touch that she just couldn't resist.
By now, Jide was only a faint memory. Femi was all she wanted. Things moved so fast between them and they shared their history and present as they planned towards a life together. He surprised her with the way he reacted when she told him about her past relationship with Jide. She'll never forget the look on his face. It was terrifying. His eyes were teary and his voice faded with each word when he said, 'nobody should have to go through that.'  She felt sorrier for him than she did for herself.  He kissed her and told her that she would never have to go through that kind of pain again, so far he was in her life.
There was such a sync with Femi that she had never felt before. It almost seemed too good to be true, though it worried her sometimes that he practically lived in his office and had no friends at all. Occasionally, he would spend hours just watching her sleep or leave her a cute note by her pillow telling her how special she was. Everything was perfect. Perhaps it was, until she went for a family weekend at Jos. He had a gloomy look as he dropped her off at the airport on Friday, though she attributed it to the fact that her absence would take a toll on him. She only started to genuinely worry when she didn't hear from him all through the weekend. He called her at least thrice a day, so this was highly unusual. His phone numbers were also unavailable. One million and one thoughts were running through her mind at once and she knew she would never forgive herself if anything happened to him.
On returning to Lagos on Monday, she dashed to his workplace. She got piercing stares as she walked down the hallway. She finally got to his office and asked to see him. His secretary, popularly known to be a blabber mouth, gave a look of surprise and pity as she flung her hands into the air shouting, 'Ewo! Madam, you don't know?'  Toke knew it was in her interest to remain calm so she said, 'If I knew, I wouldn't be asking you Ngozi. Where is Femi?'
"Okay ma. I'll tell you. He had… ehm he was on an exchange program from our airline in England. He was a stranger – just with us for a year here. But now he has returned to his people. That's why we provided him accommodation just next to the office. He was new. You see Madam, that's why…"
'Thank you Ngozi!' Toke yelled, cutting her right in the middle of the sentence. She couldn't bear to listen anymore. Each word pierced her heart like a dagger. She thought of screaming or fainting as she fell slowly into the chair behind her, unable to cry. A part of her saw this coming somehow. She must have sat there for a while because at the time she got up, the office was crowded and those present claimed to have been continually speaking to her without any response. She hurriedly picked her bag and found her way out of the building.
For months, she regretted rushing into a relationship with Femi just to get over the pain of losing Jide. However, she was resolute this time that she wouldn't try to escape her pain, but instead embrace it and go through an organic healing process; making ample use of the support structures around her including the new friends she made at church. She cried a lot these days – just the way she did this morning – but when she was done, she got up, put some make up on and went about her business; ensuring daily that she slowly rebuilt her esteem and offered help to those hurting around her.